With most of the major components done, we have a couple of items that have to be sorted out before LOG 27. Two of the biggest things yet to be complete are the "dash" and "wind screen". Now obviously since we took both the stock dash and wind screen out, we are not going to replace them with other bulky heavy parts. Instead we simplified a little bit and the outcome was great!
For this stage, we had to mount the dash first. For the dash we had RK Sport, cut out a couple sheets of carbon fiber in the rough shapes we gave them. But before we could mount them, we had to decide how we wanted the windshield.
Originally, the plan was to leave the wind shield frame a few inches high on each side so that the wind screen would have support. We were also going to run a full 4.5 inches all the way across. However, after a few more renderings were complete, a much sleeker look was desired.
To get this, we had to completely remove the upright posts that were left from the windshield frame. Once they were cut off flush, there was exposed foam that needed to be covered. We used the resin and fiber glass cloth out of a surf board repair kit to do the job.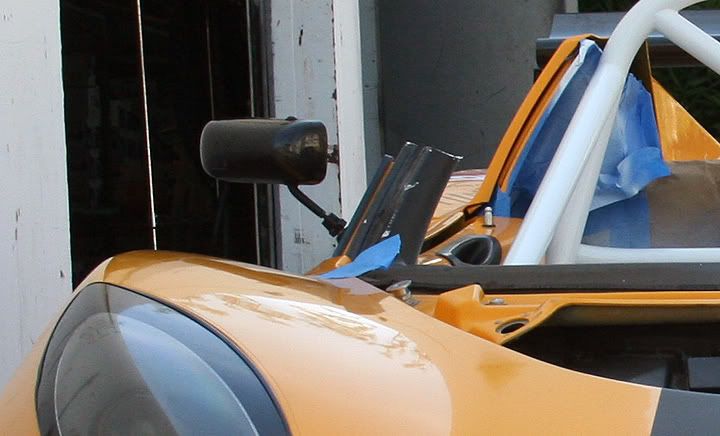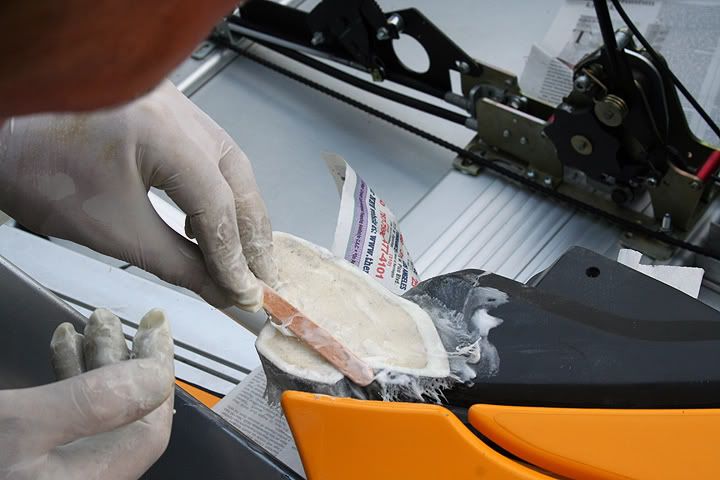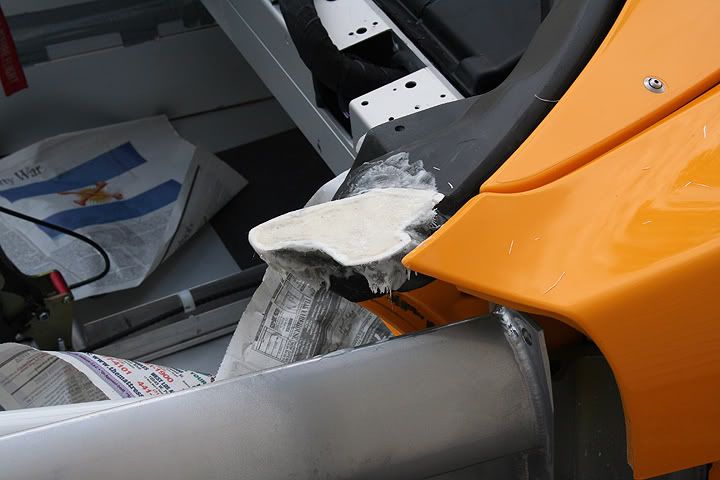 Once the resin was dried, the excess was cut away and the tops were painted black. Now it was time to mount the dash. The first part was to lay it up with the wind shield to make sure it would fit. After a little trimming, we were ready to begin.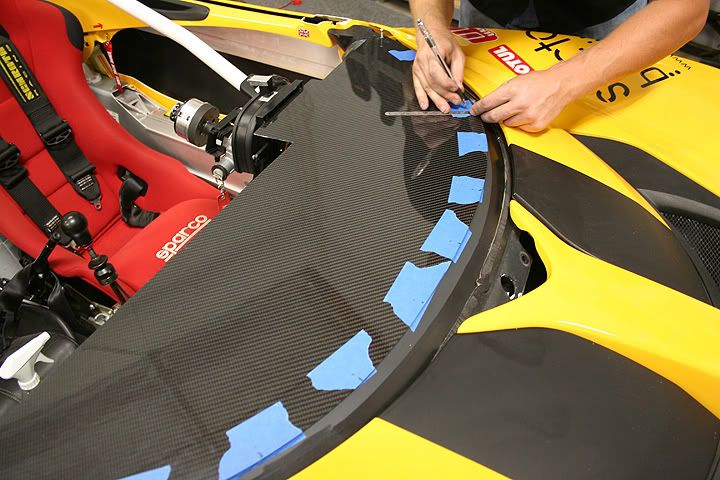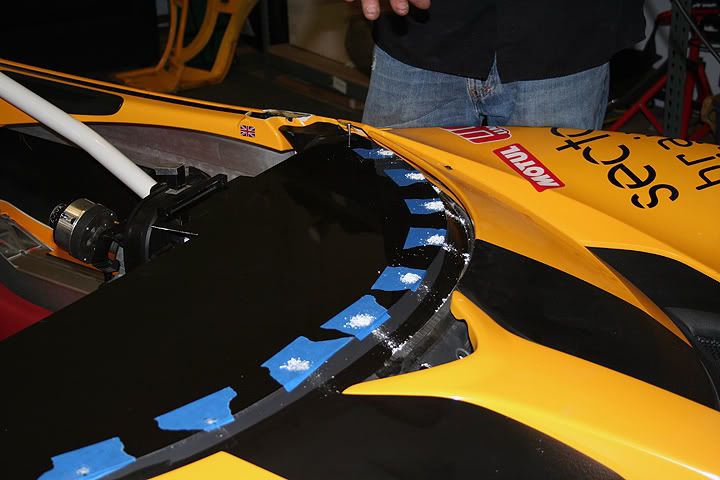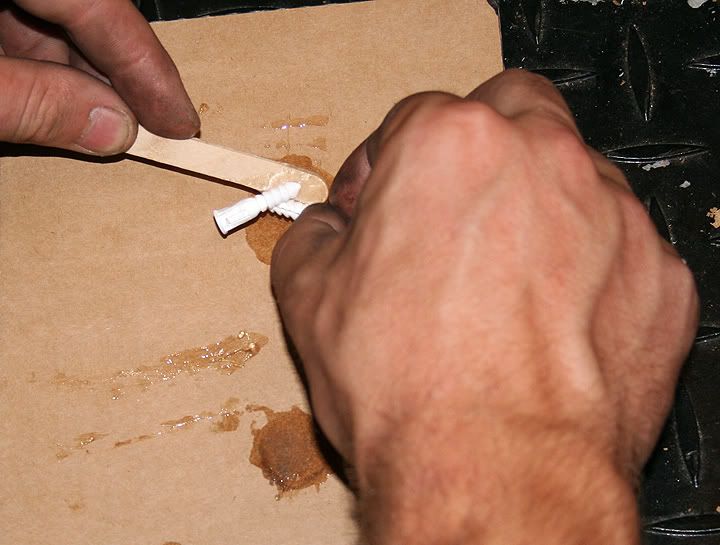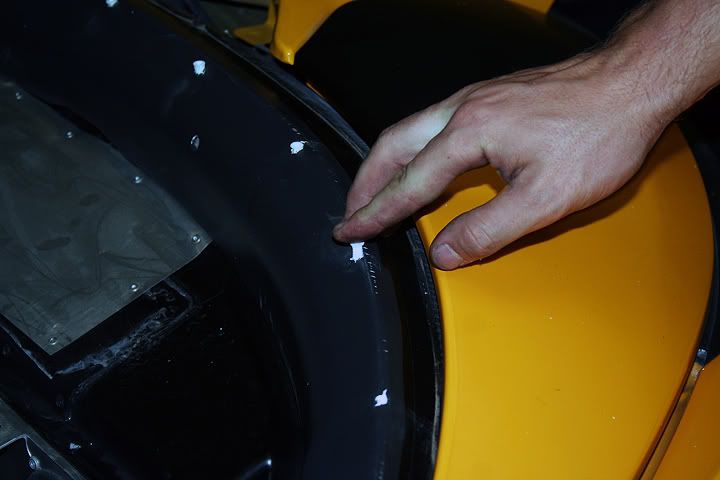 Once the dash was in place, we had to trim the wind kick and there were able to mount it in the same method to the dash. The end results were just as we expected!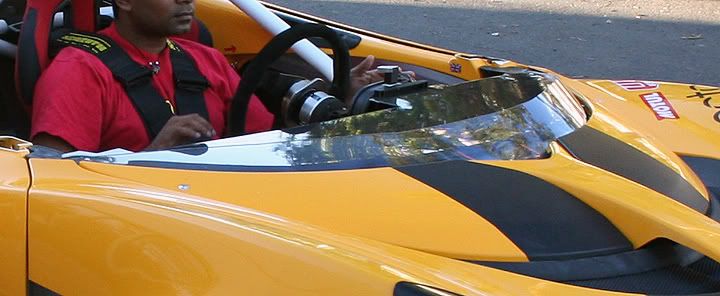 Next week, we are going to be installing a set of GUT Sport fenders and doing a few finishing touches on the dash!