Since the removal of the dash, we had a few loose buttons to secure. The more we take out of the car, the simpler things seem. By removing the plastic side sill cover we revealed the perfect location for our lights and horn button.
Since we labeled the new horn button "Move!" we needed a horn that was a little more motivating for other drivers. A dual trumpet air horn set up should do the trick.

Next on our list was the removal of the AC compressor. Since we will need to remove the clams for the cage to be made, this seemed like as good a time as any to pull them back off and give ourselves a little more room to get the AC compressor out.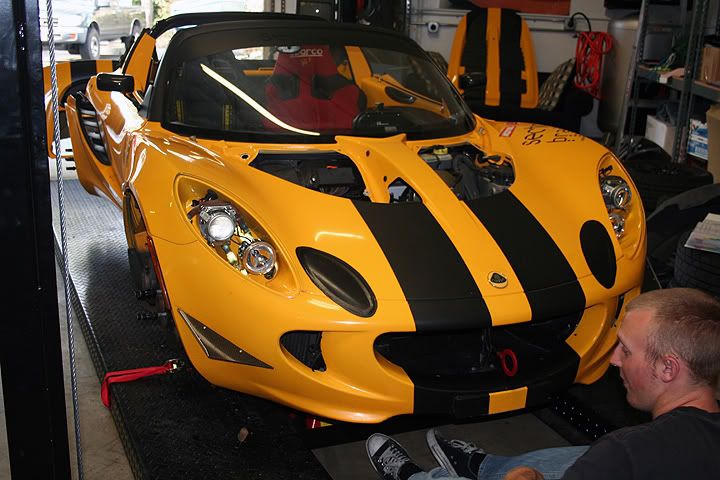 With the compressor out, and the new belt in place, we had to go for a test drive. So we put the wheels back on…
And took the car out for a spin…
While Neil finished up some testing, I did some driving of my own!
AC Removal Stage 2 Weight Savings: 26 lbs.
Next week the car gets sent over to Burke Built Motorsports to have a custom cage put in and Neil and I get creative on ways to work on the car with out actually having the car.